What are we learning?
Our curriculum is one of the best things about our school, and our Ofsted inspection in May 2014 described it as 'exciting' - and we agree. It is the thing that makes children interested in learning and it is our job as a school to ensure our pupils are great believers in children learning by doing, getting stuck in and having memorable learning experiences they will take with them into future life.
Children in the Foundation Stage, Nursery and Reception (and the first part of Year 1) work through the Development Matters document, which is published nationally.
We place a strong emphasis on children learning basis skills - Reading, Writing and Maths, right from children's early learning experiences until they leave the Academy.
We follow a structured approach to phonics, using a combination of Letters and Sounds and Jolly Phonics. We use a broad selection of levelled 'reading scheme' books from a variety of sources and spend a great deal of money ensuring class libraries always have a great selection of children's fiction. We have a relationship with the Yellow Lighted Book Shop, who share their expertise and up-to-date knowledge of new books and authors to keep our bookshelves fresh and exciting so children develop a love of reading and read for pleasure.
In maths, we are beginning to use our knowledge and understanding the new national primary curriculum to enrich children's learning experiences and to ensure they achieve their very best. We have been part of the National College for School Leadership's Shanghai maths exchange this year, through the Boolean maths hub, which is part of the Cabot Learning Federation Teaching School.
Through this we have devised our own shared approach to 'mastery', a statement of which can be found here.
Click on the links below to take you to the work we will be completing in each year group across the school (Year 1-6).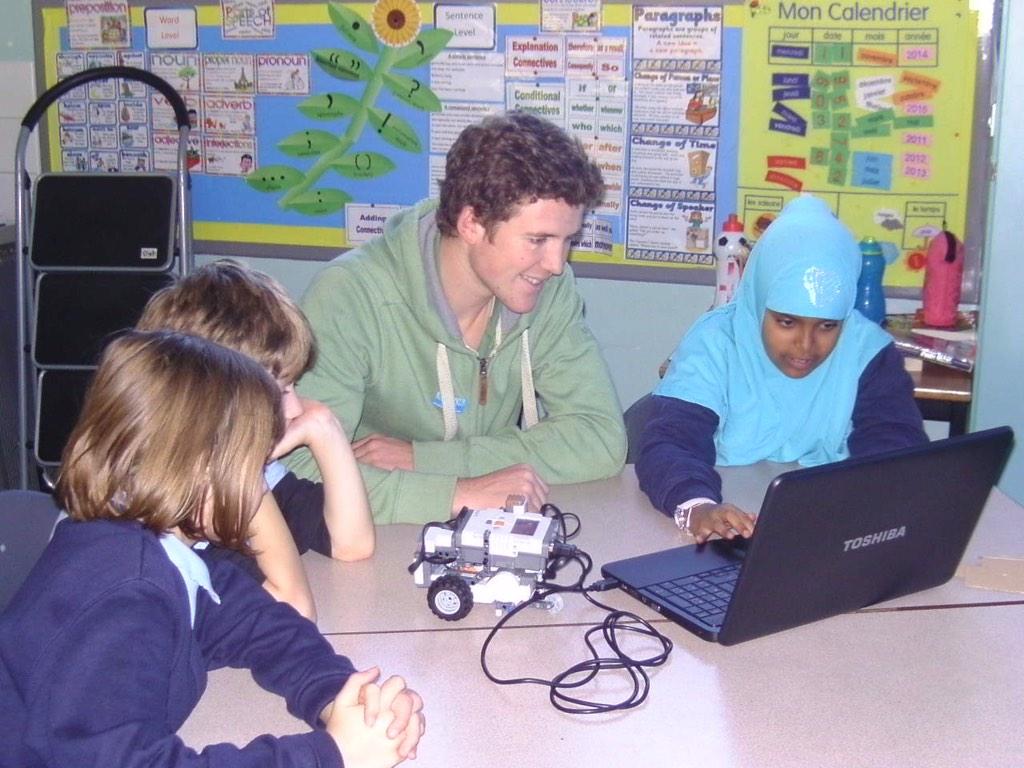 Please take your time to read the following about our curriculum:
At Fishponds Church of England Academy we have worked hard over the past few years to develop a curriculum for our children which is, like each one of them, unique. Our motto is 'Loving to learn, learning to love'. Our children tell us that they love learning at Fishponds Academy. They also explain that they learn to love from the example of their teachers, who show their love through the fun and excitement they provide. We were delighted the Ofsted agreed, in 2014, that our curriculum is 'exciting'.
Our curriculum reflects our values. It is through what we teach, together with high how we teach, that we deliver on our ambition for all our children.
At the core of our curriculum are key experiences which we, as a school, believe should be entitlement for all children. These are purposefully varied and wide ranging, from fossiling to flying kites, going to a pantomime to playing a musical instrument to programming a robot. How would you know that you want to be the next David Attenborough, for example, if you haven't been on a safari (even a pond-life one!)?
Such experiences are at the heart of each unit of cross curricular 'topic' work. Our topics are carefully chosen to help children understand the world we live in, our place in it and the connections that join us. Many of the topics have a Bristol focus, celebrating and seizing upon, the opportunities provided by living in this great city. Children learn, for example how to navigate with the SS Great Britain, they build bridges as they learn about Brunel and also have the opportunity to be part of St Paul's Carnival. Lots of learning is also focussed even closer to home, in Fishponds, as children share what they know, and learn much more, about the people and places that make our neighbourhood special. We also celebrate the diversity of our community, learning about and from, the rich mix of cultures and traditions we are part of. We are a church school and in RE children make thoughtful connections between what they learn about Christianity, and other faiths.
We want all our children to do the very best they can, so that no door is closed to them. Therefore standards in attainment are very important to us. Children's understanding of literacy is strengthened as they learn to read and write about the things they are learning about in other subjects. Their writing has real purpose and is relevant to them. Children also apply their maths learning across the curriculum, using number skills in science, technology, geography and history.
We ensure high standards in all subjects, including humanities and arts through our topic sequence which builds skill and understanding. Our topics have 4 phases. The first is inspire and enquire- children take part in a WOW! activity which sparks their interest and imagination and is a springboard to questions and investigations. Then children explore and experience, using play and exploration, including different kinds of research and skills practice to build their understanding. Thirdly, children apply their skills and understanding in a challenge. This term for example Y4 are putting Henry VIII on trial, Y3 are making their own museum of Ancient Egypt and Y5 are campaigning against child labour. Finally they evaluate their learning, in particular thinking about which of the key learning skills they have developed, and how they can improve further in their next topic.
Standards are very important, but we know that we are also helping to shape young lives. Through RE and Personal Social and Health Education we hope our children will become confident, caring and conscientious adults. Many opportunities to help others are built into our curriculum, including the Poppy Appeal and Children in Need. For every year group one topic challenge per year involves raising money for, or awareness of, a related charity.
We also want our children to be safe, healthy and happy. E-safety (including internet safety) is a core part of our computing and PSHE curriculum. Children are visited by the school nurse and the Fire and Rescue service, as part of their topics. We are lucky to have our own teaching kitchen, where children learn to prepare healthy food, and our PE provision is very exciting. Children learn the key skills for athletics, games, dance and gymnastics. However, activities as diverse as circus skills, rock climbing, trampolining and fencing are also part of our provision for everyone. Our children regularly take part in sports tournaments across Bristol, and are rising stars!
We want our curriculum to be the best! But we know we cannot do it alone. We are supported by our parents and carers, who been part of our curriculum design and are always able to help, for example with trips, when they can. We have also built partnership with other individuals and organisations that can enrich our offer. We are very grateful for example to volunteers from both universities who have run robotics workshops, fossiling trips and volcano days. We have enjoyed free visits at the SS Great Britain, Slimbridge and @ Bristol, to name a few places. It seems it takes not just a village, but a city, to raise a child.
The American clergyman, Henry Ward Beecher said 'There are only two lasting things we can hope to bequeath our children; one of these is roots, the other wings'. I think his words encapsulate what we, at Fishponds Academy, are trying to achieve.