Challenge 4 UPDATE - Y1 Cycle Path Exhibition: It is taking shape. Notice some new additions next time you pass by on the cycle path..
Challenge 5 UPDATE - Bristol Bike Project Story - WIN A BIKE!!!
Super exciting news! The Bristol Bike Project are going to MAKE A BIKE to give as a PRIZE for the child who writes the best Bike Ride Story.
Submit your story by May 29th.
Challenge 6
FishpondsRecords - Create a musical collaboration with a professional musician
You have the chance to collaborate with some incredible, creative professional musicians from different musical backgrounds. Using sounds made by you each musician will very generously compose a unique track for our school community, perhaps before the summer holidays so long as their situation allows.
WHAT YOU WILL DO?: Make a 5-10second sound recording on your phone/device that fills you with joy.
First experiment... play... and explore... sounds made by your voice, instruments or things at home or in the garden. You're free to get creative!
Record your favourite sound for 5 to 10 seconds on your device or phone
If possible, please leave a moment of silence at the start and end
Finally send your recording in an email to Miss Adams's new PPA email address by May 29th - which will be shared here soon!
At the end of May the sound bank will be sent to our amazing musicians for them to transform into their own original FishpondsRecord using looping, layering and other musical magic.
The musicians will be doing this voluntarily, spending their energy with kindness for our school, whatever comes we'd like to say a big school-wide thank you to them!
Here is a sneaky peek at one of our collaborators, Simon Panrucker, looping sounds in a live stream for his tracks called 'Brand New Socks': https://www.youtube.com/watch?v=ZXQzdCqA5jw
Simon also makes music for the Cartoon Network: https://www.youtube.com/watch?v=yygCYganoeI
Thank you Simon!!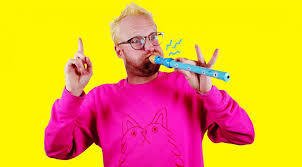 Challenge 7
Music Staff Notation Quiz
See if you can use your maths and music minds to answer this staff notation quiz.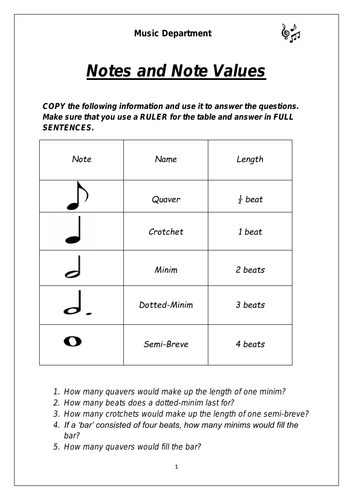 Challenge 8
Swimming Lessons - Brain
Steven Shaw is a leading swimming coach. What are his 4 principles of swimming? What state of mind does his video show us is best for becoming one with the water?
https://www.youtube.com/watch?v=Ks9CWnBGSuM
The Royal National Lifeboat Institute or RNLI's 'Float and Breathe' video teaches us the importance of being able to calm your mind in water.
What can calming your mind enable you to do?
https://www.youtube.com/watch?v=jIEw55a6dcw
Now try out some calming breathing with Bulldog. Notice how your body feels at the start compared with the end of the exercise.
https://www.youtube.com/watch?v=QKDLEdpRIRE
Next swimming lessons we will explore different helpful techniques to keep a calm rhythmic breath in water.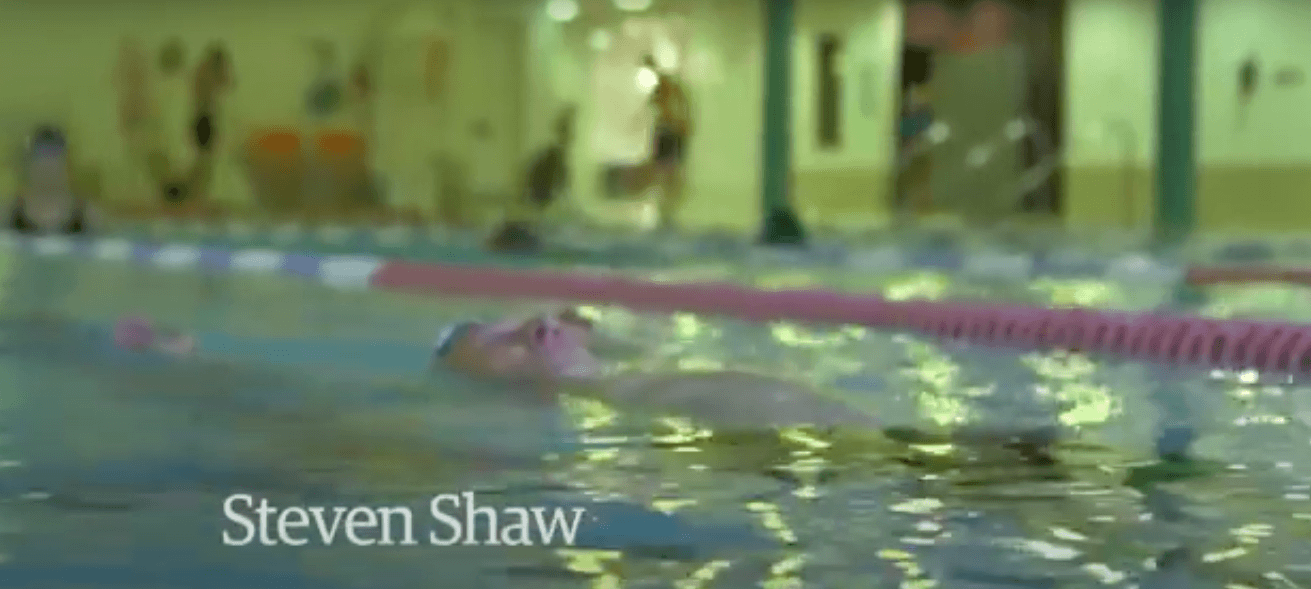 Challenge 9
3D Drawing
https://www.youtube.com/watch?v=jr-zAzxfTVU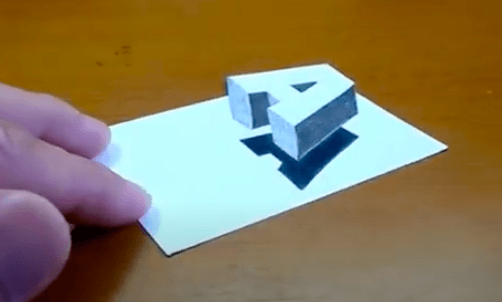 Have a go at recreating your own 3D artwork.
Notice which lines are the same lengths as the artist draws.

Notice which lines are parallel to

each other.

Notice how many tones the artist uses for shading .
Challenge 10
Consider and compare Mona Hatoum's 'Routes II', 2002 and Barret Lyon's 'The Opte Project: Mapping the Internet', 2003.
What do you see in both of these artworks? Describe.
How are both of the artworks similar?
How are they different?
What does each artwork make you think of and why?
Which artwork do you find most interesting and why?
Write 3 questions you would like to ask one of the artists.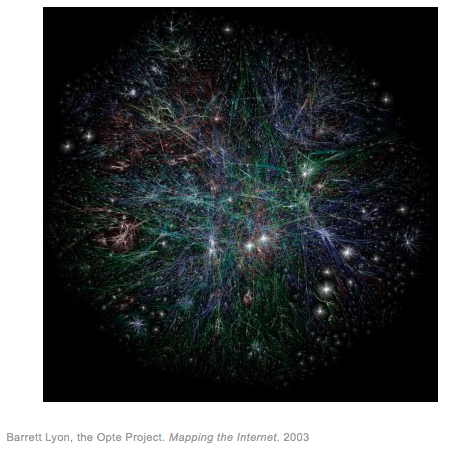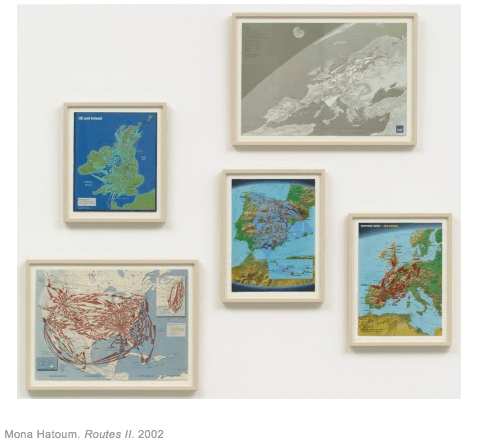 Challenge 11
Create an Avatar for a local animation collaborative project.
Collaborate with a local animator to make a stop frame animation altogether, with children from other schools. You will need your parent to email the Bubbly Hands organiser to enrol and then you'll get to work, designing your own avatar to be a part of the animation. What an amazing chance! See the information sheet for all the details and thanks to Miss Cahill for the heads up!!
Challenge 12
Minute of Music Challenge
Follow the information on this link to listen to the quality of sound (the timbre) made by Bristol band, Snazzback. Then see if you can discover some things around your house that can create a similar timbre. Click here for more info from the producers of the sound archive, called Minute of Listening.
Having difficulty with that link? Try this video of Snazzback: https://www.youtube.com/watch?v=LIZ92bdKkOk
NOTICE: PPA Email now in action
The PPA email is now open for Miss Adams to receive your Art and Music homework and to address any questions you might have about the Creative Challenges found here on the website: ppa.fishponds@dbat.org.uk
Up coming Art homework is to draw three sketches a day and email your three favourites to Miss Adams along with the reasons why you chose them. What made it a real challenge? Have you captured a likeness? Did you notice something new or intriguing?
Email your sketches by May 21st. In the email subject put your YOUR NAME + YEAR GROUP + ART HOMEWORK
Up coming Music homework is to complete Challenge 6 (above) which is to make a 10 second sound recording that brings JOY!
Email your sound over by Jun 1st. In the email subject put YOUR NAME + YEAR GROUP + CH6,
Here is help on how to attach a sound recording to an email: https://www.youtube.com/watch?v=DbcsOlF-Gh4
Challenge 13
Swimming Lesson - Sustainable Breathing Pattern - and no water up nose!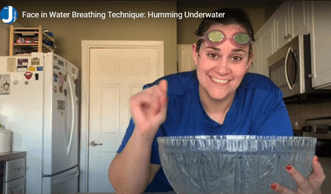 Many people find breathing in water difficult for good reason. Have you ever had water go up your nose? It feels horrible. That just doesn't happen at any other point in the day when breathing feels comfy, does it? Just imagine how breathing feels when you're watching TV or sleeping. It's automatic, relaxed and rhythmic. In and out, in and out. What makes breathing feel comfy is the in and out breathe work equally, taking turns to supply your body with new air and get rid of the old air. But because having our face in water can make us focus lots on where the next breath IN is coming from, we often forget to do the equally important bit of breathing out! And remember to feel comfy, and to make space for all that new air - a deep breath in can only ever come after a deep breath OUT. Make sense?
Watch this video. Here is a handy trick to prevent water from going up your nose ever again and a brilliant way to master achieving that calm rhythmic swimmer's breathing technique. All you need to do is HUM! Literally hum a tune. With your mouth closed tightly, when you hum guess where air comes out of... Got it? Your nose! Yip, noses are like one way streets. If air is coming out of them, water can't go into them.
Face in the water with nose bubbles + face out the water to breathe in = a calm, rhythmic, sustainable pattern that swim the seven seas.
Give it a go and see if you can find your own deep breathing pattern just like this lady:
https://www.google.com/search?q=how+to+breath+out+nose+under+water+by+humming&rlz=1C1CHBF_en-GBGB845GB845&oq=how+to+breath+out+nose+under+water+by+humming+&aqs=chrome..69i57j33.8656j0j7&sourceid=chrome&ie=UTF-8#kpvalbx=_9Ku-XraYKMSW1fAPuseioAw20
Challenge 14
Create a cartoon superhero.
Learn from the professional cartoonist, Dave Gibbons, that the real skill behind drawing is not the marks you make but the way you see and notice things. He has many more tips in this interview and demonstration for you to enjoy and run with. : )
https://www.youtube.com/watch?v=6eb9oga3HRI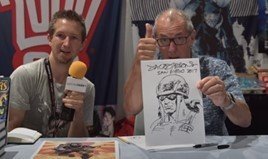 Challenge 15
Dinosaurs! Guess the animal drawn by Paleo-artist C.M.Koseman
A palaeontologist is scientist who is an expert on fossils, often fossils of dinosaur bones from thousands of years ago. In fact the word 'paleo' means ancient, or very VERY old in Greek.
A paleo-illustrator or paleo-artist is someone who DRAWS what the dinosaurs were MOST LIKELY to have looked like when they were alive. But because they can't draw them from real-life dinosaurs, there are many disagreements and big discussions about for instance, a dinosaur's colour, texture, shape and even whether it had fur or feathers.
C.M Koseman is the paleo-artist who reveals how drawing from a creatures bones alone can lead to unrealistic ideas of their appearance. He drew these weird looking creatures by studying only the bones of three living animals, that I'm sure you will know.
Can you guess what they are?
Clues
Top: _e_ _a
Left: _ _ _p_ _n_
Right: _hi_ _
Next, try to draw your own T.rex. Maybe you could create a series of variations by changing the colour, texture and T.rex's patterning each time: https://www.nhm.ac.uk/discover/how-to-draw-a-dinosaur.html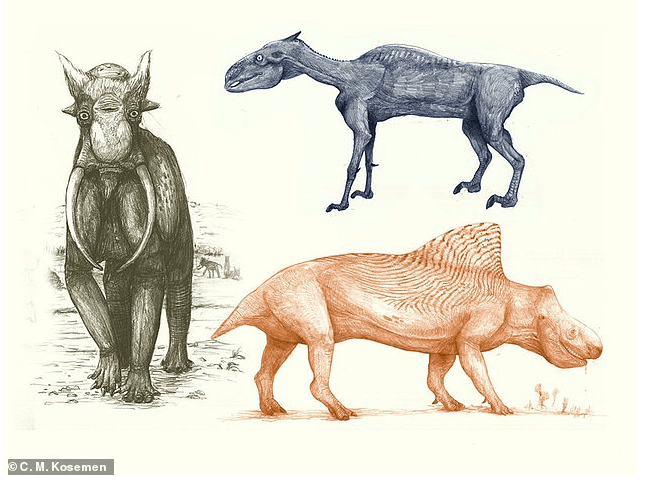 Take part in St Paul's Carnival Online 2020 - 29th June deadline!!
You are invited to join many other schools online to create an animation and a piece of music for this year's incredible St Paul's Carnival Online. Get involved! It's going to be a memorable celebration as always, just with a big difference!
You need to email me on PPA.fishponds@dbat.org.uk if you're keen to take part. Then St Paul's Carnival organisers will give you a Scratch account. This will allow you to access the animation and the music projects they have lined up. The deadline is June 29th. Check out previous year's Carnivals here for a flavour of what's in store: https://www.stpaulscarnival.net/gallery
Remember you will be one of hundreds of children from all across Bristol taking part so this is a fantastic collaboration to be a part of and the audience will be HUGE!!
Thank you to LaToyah and John for inviting us to take part in this special event!!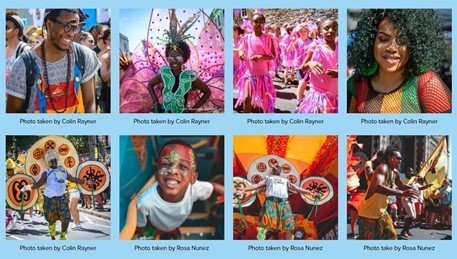 Challenge 16 - Potato printing textile design challenge
Miss Collins has been using potatoes to print onto some fabric she had in her house. You could do likewise if you have a old cotton bed sheet or a T-shirt that could do with enlivening. Miss Collins was using acrylic paint which is a water based type of paint so it will wash off in the washing machine but it will leave a stain of the pattern on the fabric. She recommends using biscuit cutters to get the shapes you like best in you potato stamper. Good luck and enjoy!
Challenge 17 - Year 6 Creative Share
We teachers have really been missing all the children in our school, and in particular thinking about our Year 6s who have faced a particularly unique set of huge challenges. For this reason Year 6 are invited to create an artwork for their year group which will be added together to make a 'party pack' for the end of term that will be shared. Please check your emails for more details. : )